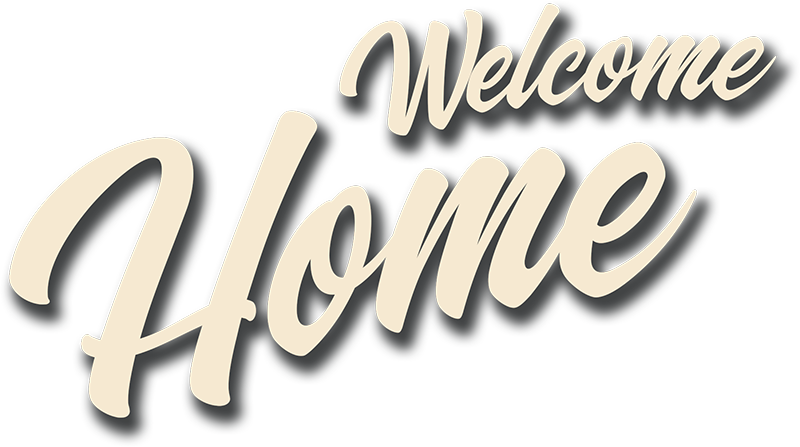 Revision - April 10th to 13th 2020
On a sofa near you
Graphics
Only one entry per artist per competition allowed.
Your entry must be new work that has not been released previously. We won't accept any re-used material, from yourself or any third-party source, even if it's just small parts or has been redrawn manually.
Don't post any Work-In-Progress of your images in public - this includes, but is not limited to: IRC, Pouet, Facebook and Wurstball.de
We will no longer allow graphics entries with an identical concept by the same artist, meaning if you make more than one entry using the exact same looks (idea, composition, colors etc. combined) while only replacing the used technique/platform, the repeating entry/ies will be disqualified. In short: To enter more than one graphics compo, you will need to have more than just one idea.
Maximum resolution is 1920x1080 pixels. Because some have asked, that's 1920 pixels WIDE and 1080 pixels HIGH.
In case the image is smaller, please include an upsampled version in your submission while preserving the aspect ratio! If the image is smaller than 1920x1080 pixels, we will display it with black borders around the image as necessary.
The entries will be shown once and uploaded to the party intranet after the compo, so visitors can judge the entries on their own screens.
We will have a jury preselection before the compos. The preselection is done by 3-4 orgas who all are working as professional designers and illustrators with different styles. Entries that didn't make it through the preselection can't be voted for and won't be spread.
When uploading your entry you must include a list of the tools used, to be displayed on the big screen.
And should the line above not be clear: List the tools used in the beamslide info when uploading your entry so they will be displayed during the compo, not just in a textfile included in your archive.
Please make sure that your entry is free of third-party rights ! For example, you may not include photographs if you don't own the copyright or have a legal license for it. Fan-Art 'found on the internet' is also considered as a third-party art and should not be used as well. This applies to artwork that you have recreated by hand, as well as automated copies and conversions - redrawing third-party artwork does not exempt you from your copyright obligations.
Only still images are allowed. (Except for Animated Gif Compo)
Modern Graphics
You can pixel, render or use scans of your own "natural media" paintings.
Entries for this compo may only contain original content handmade by yourself using your graphics tool - no photos, no collages, no stock models or similar. The usage of third party content is not allowed.
You may use photographic material for textures on 3D art - however, the used photos have to be made by you (again, third party content is NOT allowed) and need to be included in your entry zip file (in a seperate folder) for reference.
You must include exactly 4 (four) working stages together with your final version - the entry. All entries without plausible looking working stages will be disqualified.
The working stages must have the filename "title_step1.???", "title_step2.???", "title_step3.???" and "title_step4.???", where ??? is the extension of whatever format you use.
Please put your 4 working stages into a separate zip archive, you can upload this independently from your release-file/entry
The working stages should have a maximum resolution of 1920x1080 pixels.
The working stages will not be released with your entry.
If your working stages don't look plausible, your entry will be disqualified.
All images, including the working stages, need to be delivered in either png or jpg format with decent quality settings.
Hint for quality settings: Save as Baseline Standard instead of Optimized or Progressive, and use the SRGB color profile.
You may include a hi res version of your final picture.
Maximum filesize for your final picture is 20 megabyte.
Photo
You have to be the creator of the photo entered.
Retouching and collages are allowed.
As this is not a classic demoparty discipline we have a strict preselection to guarantee a certain level of quality. Plain pictures of basic items without any idea/concept will be disqualified. Same goes for random snapshots with a lot of filters on it, poor composition or execution. Look for other motifs than sunsets and bugs on plants.
You have to provide a .jpg of the original unmodified photo(s) in your zip file in all cases. (No, we dont need your 25mb NEF/DNG file)
Hint for quality settings: Save as Baseline Standard instead of Optimized or Progressive, and use the SRGB color profile.
Maximum image size 1920 x 1080 pixels.
Maximum filesize for your final picture is 20 megabyte.
Deliver in *.jpg with decent quality settings.
Paintover
Get the base picture here.
You have until Saturday, 16:30 to complete your entry.
One entry per artist.
There must be 4 steps; 1st step being the UNTOUCHED provided base picture, 4th step being your final entry.
For this compo, we'll include your steps in the release package so please upload it all in a single zip.
Please name your files schematically so they will be displayed in the right order (i.e. title_step1.jpg, title_step2.jpg etc).
Step 2 is important and mandatory: It has to show the shapes you saw and decided to use, by scribbling over the base chaos picture. (See example execution http://s458562533.online.de/pofc2017 ) DO NOT RE-SIZE, CUT OR RE-SITUATE ANY PARTS OF THE PICTURE UNTIL AFTER STEP 2!
AFTER step 2, you're allowed to re-size and re-situate your chosen elements a little bit as you see fit to create a harmonious picture, but don't over-do it! The original from step 2 must still be recognizable in the end product.
Please note that this is not the "how many genitals can you spot"-compo. Entries showing NSFW content WILL be disqualified.
No third party content allowed.
Keep the image size 1920x1080 pixels.
Deliver in *.png or *.jpg with decent quality settings.
Deliver in a zip-file.
When uploading your entry, don't forget to add the list of tools used to the beamslide info.
Maximum filesize for your final picture is 20 megabyte.
Animated GIF
Entries have to be submitted in GIF format.
Entries have to loop.
Maximum time before loop is 10 seconds.
Entries will be shown for a maximum of 30 seconds.
The resolution MUST be 640 pixels in width and 360 pixels in height.
Maximum filesize is 2 MB.
Deliver your entry in a zip file with four (4) working stages. The working stages will not be released with your entry.
4k Executable Graphics
Entries will be run on the competition PC and must be delivered as executable in a .ZIP file (or other archive), just as entries for the PC 4k intro competition.
Maximum resolution is 1920x1080 pixels.
All entries will be shown using aspect-ratio preserving stretch; that is, 4:3 and 16:10 video modes will be letterboxed (with a black border at the left and right sides), while 16:9 images get to use the full area of the big screen. We will not stretch 4:3 entries horizontally to fill the whole screen. Most importantly, do not set a 4:3 video mode then perform letterboxing yourself as this will needlessly cause your entry to be shown smaller than it needs to be.
Animation and sound are not allowed! Entries must start with a blank screen (solid color, typically black) and switch to the final image as soon as it is ready. Fade-in effects or incremental rendering count as "animation".
Maximum rendering time: 30 seconds (from starting the executable to the final image being displayed).
Maximum size is 4096 bytes for the executable. All other files in the archive will be deleted before showing the entry in the competition.
It is okay to deliver bigger versions of the 4k along with the compo version (which must be <=4096 bytes) in the same archive. We will not show the bigger version in the compo. If your packer doesn't work on the compo machine, it's your problem. We will be able to provide you with details about the compo machine, though.
Please include a full-res PNG screenshot of the entry, it will allow for some better displaying and zooming into details during the compo.
Java/.NET entries are not allowed.
Oldskool Graphics